BLC Group, operating in the textile, textile dye, food, recycling and tourism sectors, entered 2021 with a growth target of 50 percent. After the pandemic of countries carrying out activities with China With the move to Turkey market companies , aims to achieve significant growth by increasing investment and production capacity. BLC Group, Turkey's leading textile manufacturers, digital conversion and environmentally friendly production with the value given to the forefront among its competitors.
Şahin Balcıoğlu, Chairman of Kahramanmaraş Chamber of Commerce and Industry and Chairman of the Board of BLC Group, said that they have implemented technology investments of 3 million Euros in textile. Stating that with the capacity increase and automation investment, the monthly production capacity of Çabasan Tekstil will reach 1.200 tons; "Big groups that stopped purchasing from China and India started to turn to us. By turning this Kahramanmaraşlı and exporters demand of Turkey and textiles heart of Kahramanmaras will capture the significant growth rates of both the BLC Group, "he said.
"Demand per order in export increased to 10 trucks"
Sahin Balcıoğlu reliable sources indicating that the Europeans are looking towards the textile and iron and steel market in Turkey, also expressed will contribute 40-50 percent increase in the export of Kahramanmaras in this case. Balcioglu; "Countries that carry out all their activities, including big brands, through China, turned to us due to the virus. In the past, 2-3 companies or global brands that worked only in Istanbul are asking for support from us today. While the demand per order in exports was 2-3, it has now increased to 10 trucks. This is both a pride and a great opportunity for us to demonstrate our competencies ".
Stating that 80 percent of the products they produce go directly or indirectly to export, Balcıoğlu; "36 percent of the total textile market in Turkey, while the world produces 3 percent of Kahramanmaras," he said.
It produces for global fashion giants with zero errors
BLC working with brand Giant Group, the production of digitalisation in Turkey as one of the company's leadership that comes to the fore. Continuing to invest in Industry 4.0, the group reached its goal of zero defects in production. The company, which plans to switch to full automation with its ongoing investments, produces with zero error for global fashion giants such as Versace, Cavalli, Mochino, Strauss, Alpha Industries.
Aykut Balcıoğlu, BLC Group Board Member and TOBB Kahramanmaraş Young Entrepreneurs Board Chairman, spoke as follows about the digitalization investments of the group, which is now trying to reach the goal of full automation: "Our primary goal with digitalization was to achieve zero error, therefore efficiency, with Industry 4.0 methods. At this stage, we have achieved this goal. Reaching zero defect means increasing our production capacity. We have made an important time saving. While our quality has increased, our capacity has also increased. "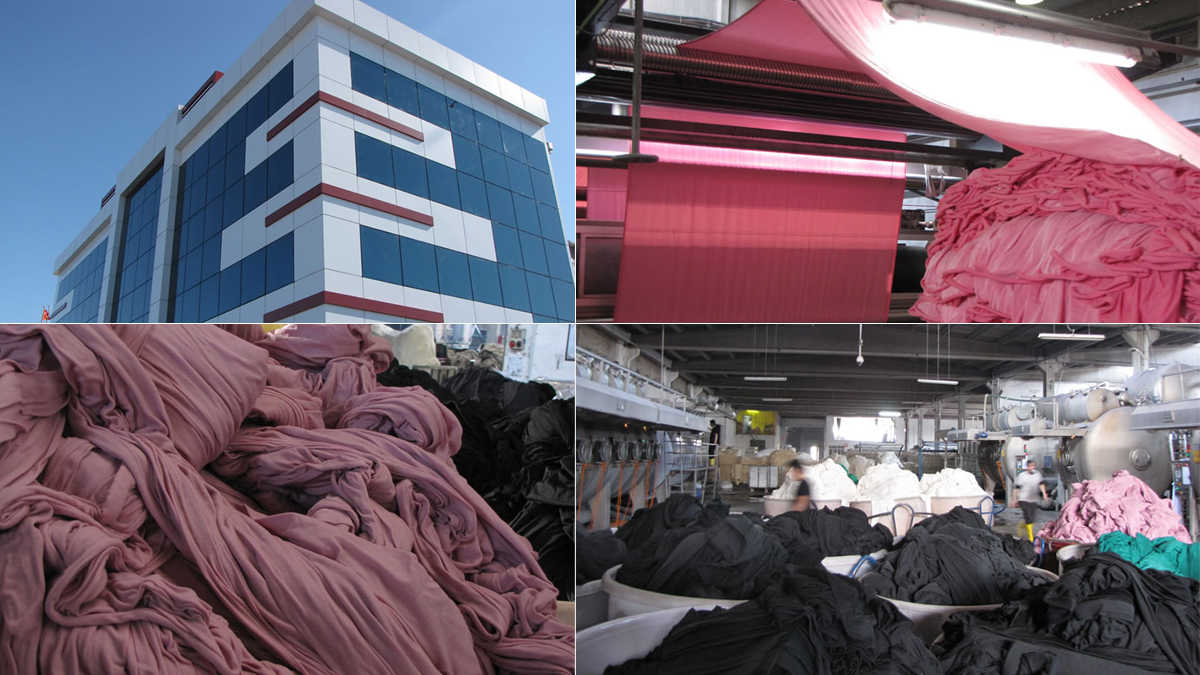 BLC Group increases its investments in recycling
Stating that they have made significant investments in waste management and recycling and therefore in the circular economy in recent years, Şahin Balcıoğlu stated that they continue to carry out preparations for the Green Agreement. Stating that this is a subject that they have been focusing on for a long time and that they attach great importance to as BLC Group, Balcıoğlu; "In addition to preparing our products with a more environmentally friendly, more ecological and recyclable approach, we continue our work in many areas, including the use of natural gas cycle power plant, clean energy and updating company vehicles according to this system," he said.
Stating that they signed an agreement with Gaziantep University Technopolis on recycling and circular economy, Balcıoğlu continued his words as follows; "We will carry our work further in the next period. We will increase our efforts and investments in the field of recycling exponentially. These practices will prevail in all of our businesses. "
BLC Group, which has been producing environmentally friendly and recycled fibers and wastes for many years, responds to the orders of global brands with these products. BLC, one of two companies with green leaves Turkey's certificate Group contributes to the cyclical economy with recycling collections.
(Courtesy: Textilegence, Turkey)